Our Customer Service is Top Notch – Our Workmanship is Perfection.
AT THIS TIME WE ARE CURRENTLY NOT A LICENSED CONTRACTOR
We only use Top Quality Products in every step of our process. We Do Not Use any inferior products.
We also carry in house all the top name brands, so our selection is massive and we can accomodate any job because we have it in stock.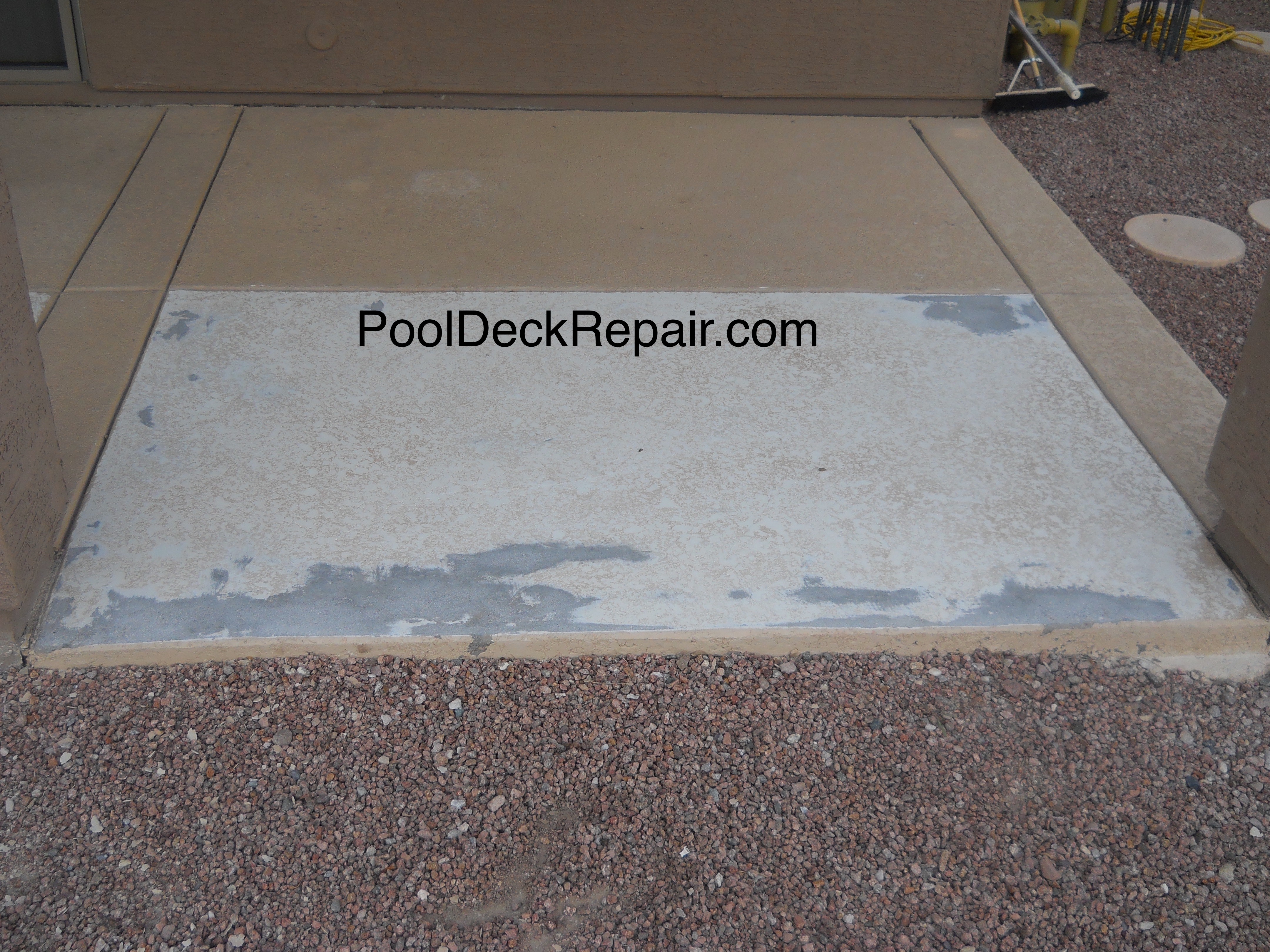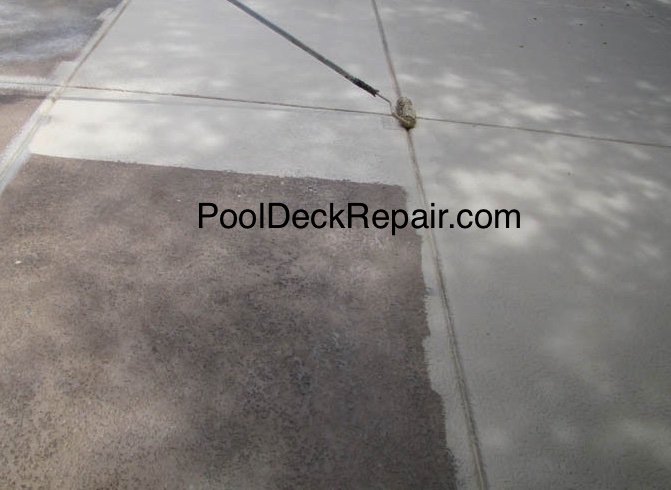 Pool Deck Installation
Have you thought about adding on to your deck to make it bigger. Stop thinking about and call us. We design looks specifically for your yard.
Pool Deck Resurfacing
Resurfacing just a small area is possible. But, in some cases the only choice may be to resurface the entire deck. Call us before you make that choice.
Pool Deck Repairs
Peeling or Chipped Pool Decking is unsightly and can be repaired at a modest price if caught early. Some cases require full deck resurfacing.
Pool Deck Painting
We also offer High Pressure Cleaning and Pool Deck Painting. We have a wide selection of colors in stock that will fit every need.
Installing or adding on to an existing pool deck is
no problem. We can design a look specifically for your backyard. Regardless of size. We can add on to an existing patio or install something brand new. Either way, we got you covered.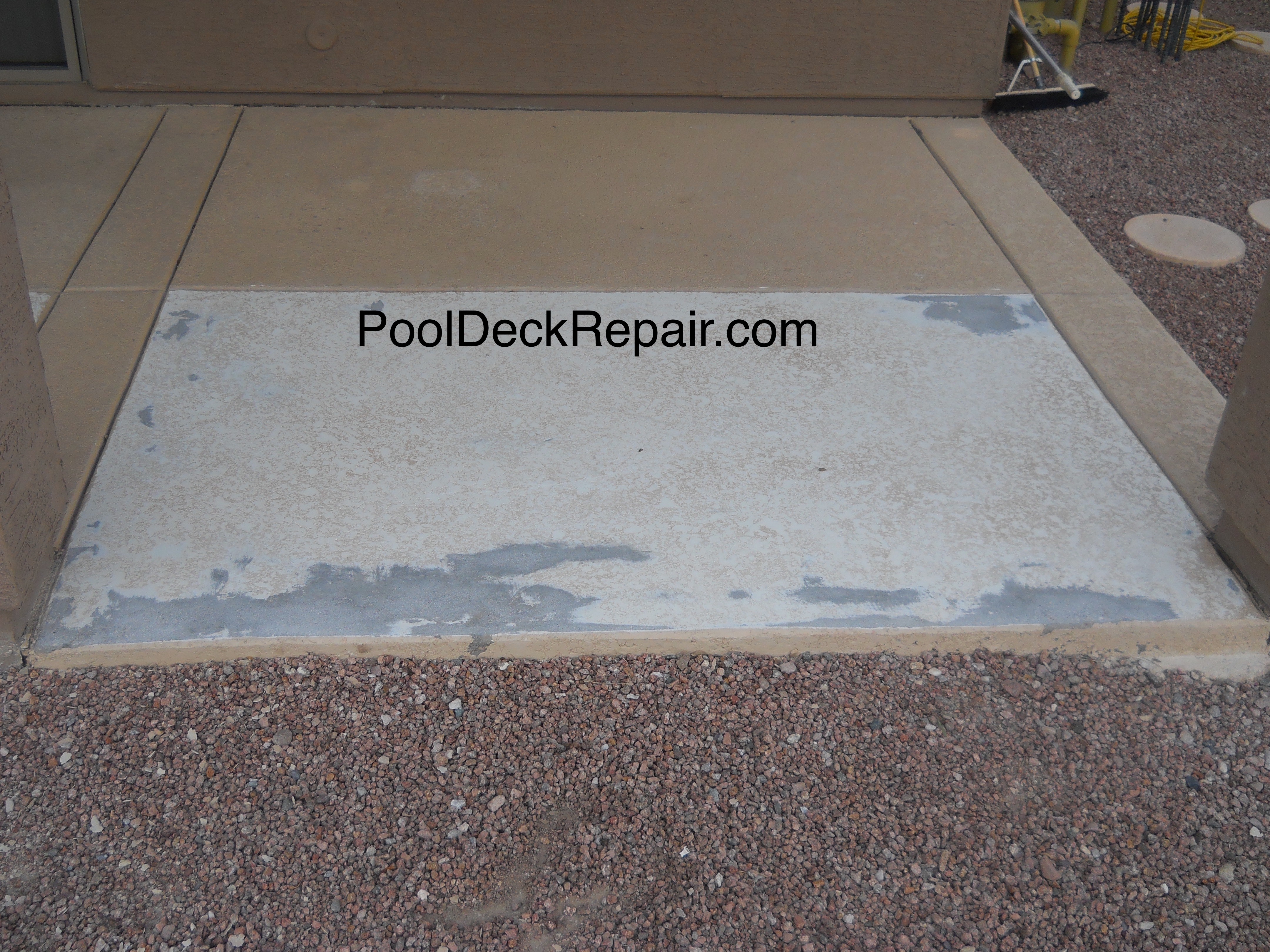 Resurfacing a Specific area is Possible, However
matching existing textures are not always possible. In most occasions we can get very close but in other cases it may be necessary to resurface the entire pool deck area.
Repair Peeling or Chipped Decking is one of our
biggest specialties. No matter if its the old-school "Kool Deck" or the newer acrylic lace. We take great care with our repair process to make sure we give you the best possible outcome.
Still under Construction
Full Service Pool Deck Installation Repairs & Painting
Call (602) 388-0007 or Email Contact-Us@PoolDeckRepair.com for a Fast Free Courteous Estimate or use the Contact Us Form Below.